- - - - - -

"My sheep listen to my voice; I know them, and they follow me. John 10:27"


Our Rams
Choose one of our wonderful rams below for AI. We are collecting semen for this fall.
Semen Price
is $100 a straw, and requires a $25 non-refundable deposit. We do accept PayPal, that allows you to pay online with your bank account or credit card.
For more information contact Melissa (605-645-3136 or ovelhaacres@gmail.com) or Glen (435-770-8768).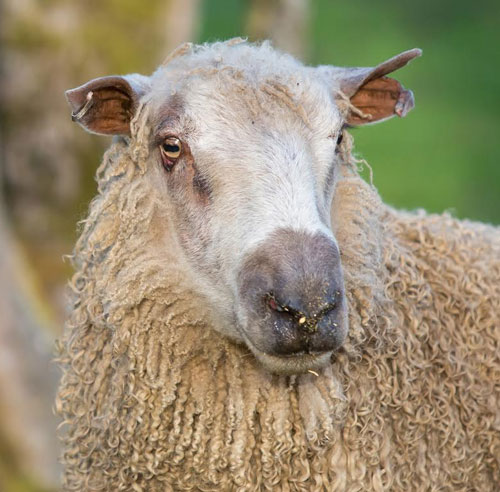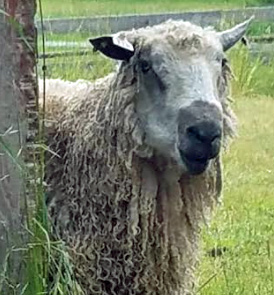 Vulcan (Ram) 2013 Teeswater Sheep Ram, out of our 93.6% Teeswater ewe, "Bow Peep". Vulcan has his mother's personality and his fleece is tight and crimp. He is one of our sweetest in the herd and is a docile ram who produces gorgeous lambs and lots of black color in all the right places for a Teeswater. He has won "Judges Choice" and "Best Ram Lamb" at the 2013 Oregon Flock and Fiber Show. He has been my cover ram every since. Vulcan is a high percentage 96.8%.


Pedigree - Click photo for a larger view.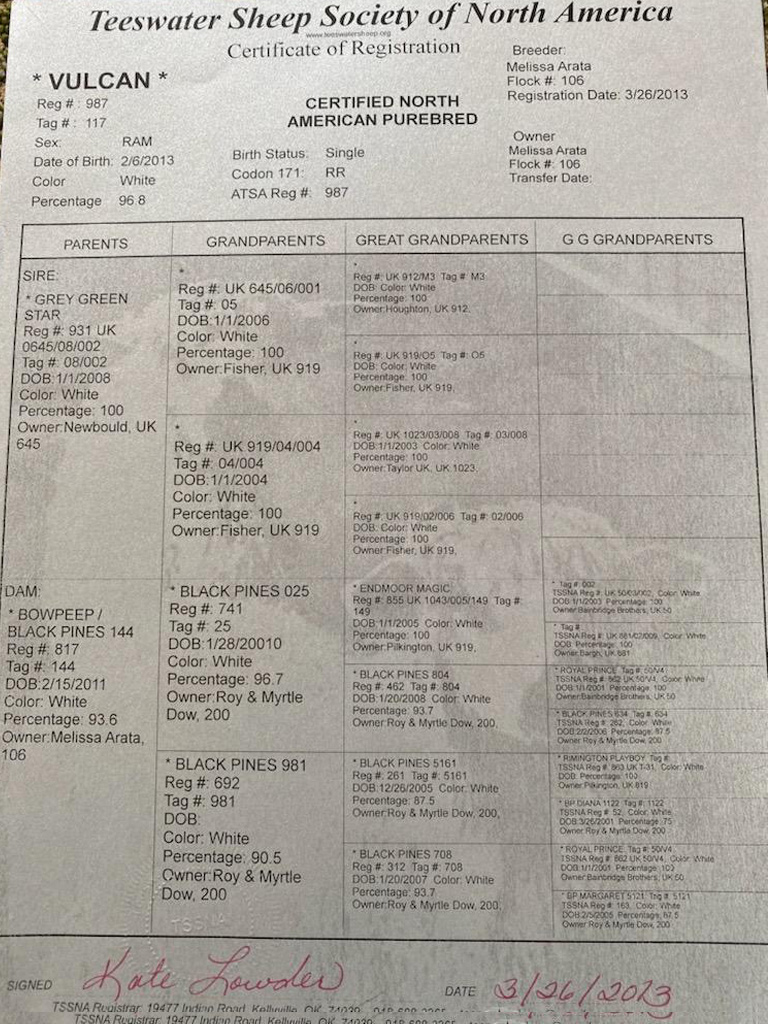 Hector (Ram) Meet Hector, he is out of Rimington Crusader. Hector is a 2016 high percentage ram at 97.6%. Upgrade your herd with offspring from Hector.


Pedigree - Click photo for a larger view.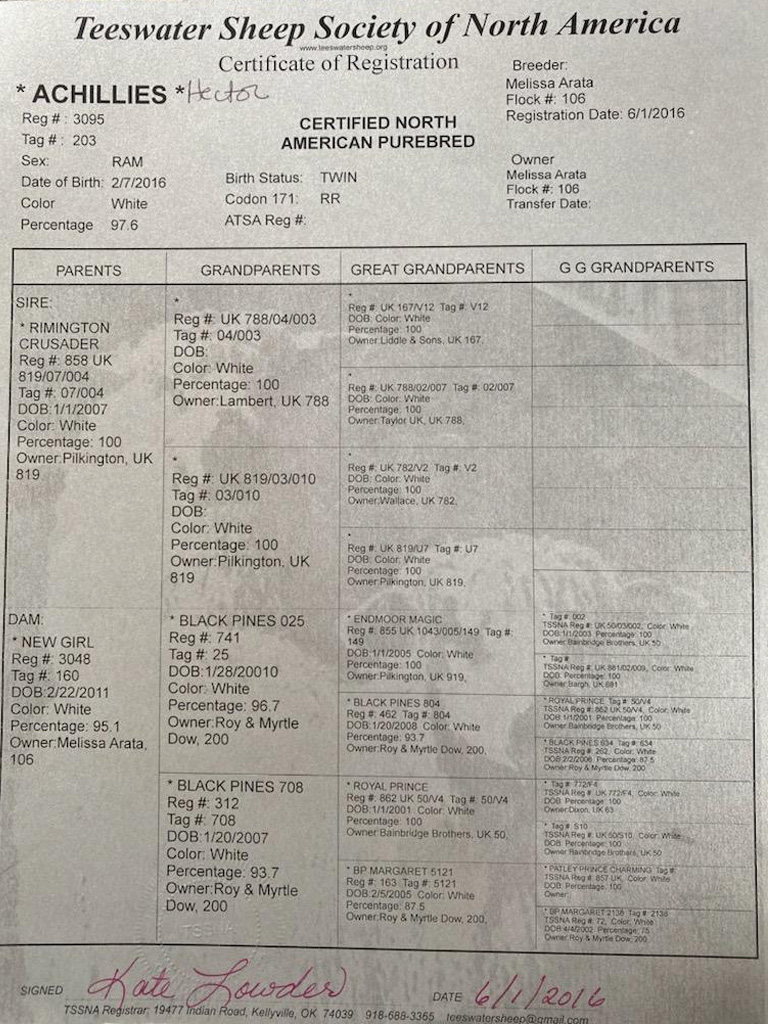 Reference Ram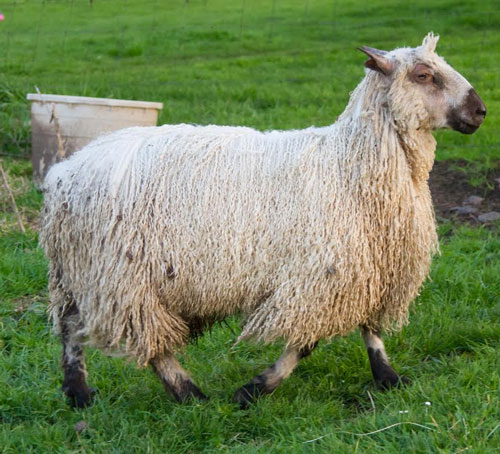 Spencer (Ram)
This reference ram is no longer with us. We enjoy Spencer's offspring and the contributions Spencer has made to our herd. This 2014 Teeswater Sheep Ram out of a high percentage Teeswater Ewe that has great Teeswater features. Spencer impressed Judge Darrell Pilkington (Teeswater Breeder and Speciality Show Judge from the UK) with his fleece and features at the Wisconsin Lamb and Wool Show. Spencer placed as the "Best Teeswater Ram". Spencer is a high percent 95.2%.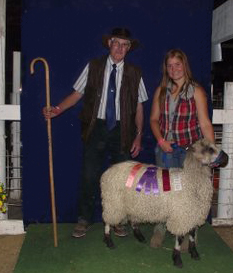 Spencer pictured with Darrel Pilkington and Seneca Arata at 2014 Wisconsin Lamb and Wool Show.