Our herd has been cultivating for many years, working to produce a high percentage quality Teeswater sheep. We love their locks and their dispositions. Take a peek at some of the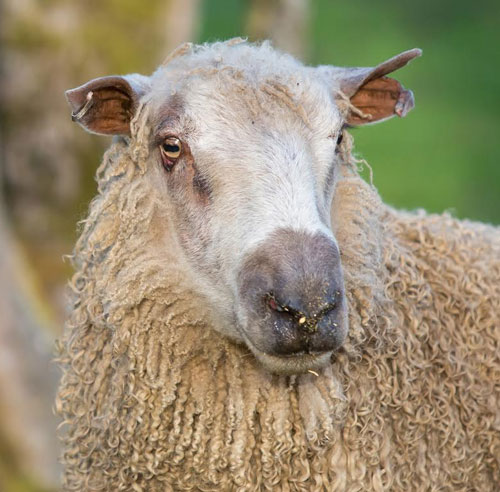 Vulcan (Ram)
(2013) 96.8% Teeswater Ram, out of our 93.6% Teeswater ewe, "Bow Peep". Vulcan has his mother's personality and his fleece is tight and crimp. He is one of our sweetest in the herd. He has won "Judges Choice" and "Best Ram Lamb" at the 2013 Oregon Flock and Fiber Show. He has been my cover ram every since. Semen for sale - visit our
Ram
page.
Hector (Ram)
Achillies, known as Hector is out of Rimington Crusader. Hector is a 2016 high percentage ram at 97.6%. Upgrade your herd with offspring from Hector. Semen for sale - visit our
Ram
page.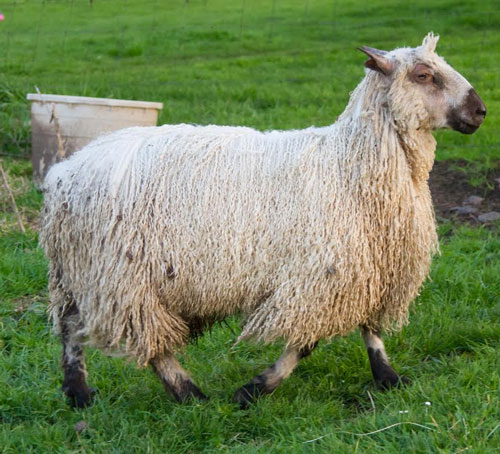 Spencer (Ram)
We no longer have Spencer, but we have offspring. Reference: (2014) 95.2% Teeswater Sheep Ram out of a High percentage Teeswater Ewe that has great Teeswater features. Spencer impressed Judge Darrell Pilkington (Teeswater Breeder and Speciality Show Judge from the UK) with his fleece and features at the Wisconsin Lamb and Wool Show. Spencer placed as the "Best Teeswater Ram".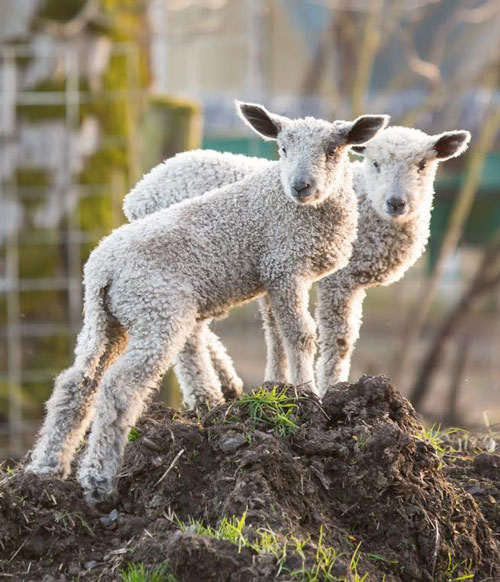 Wensleydales (Lambs)
(2015) 86% Wensleydales ewe and ram lambs having a fun time playing king of the dirt pile. These playful lambs are fun to watch and show some great quality characteristics of the Wensleydales breed.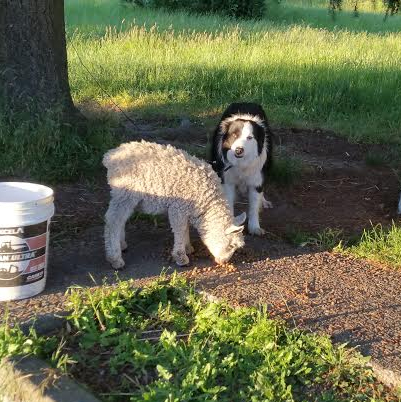 Easter (Lambs)
(2015) Wensleydale ewe lamb that is loving and kind. Born on Easter.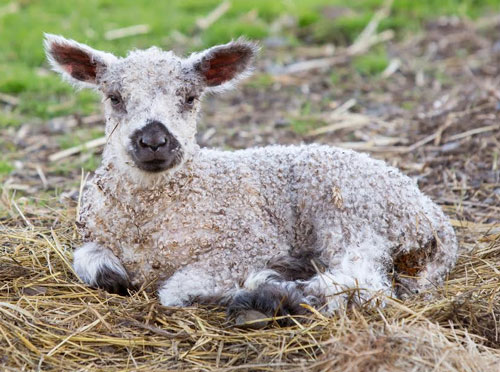 Teeswater (Lamb)
(2015) Teeswater Ewe relaxing after lots of playing with her buddies. Super sweet and loving personality.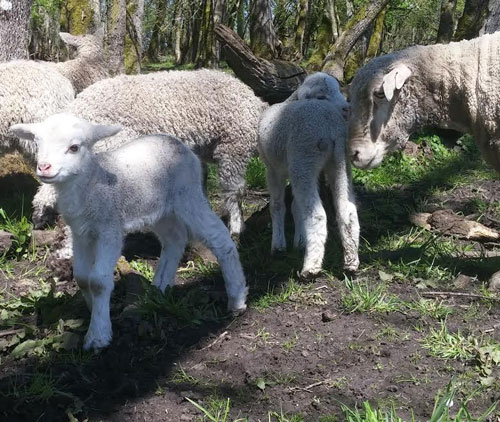 LaLa & Lopsie (Lamb)
(2015) Cormo Lambs enjoy hanging around Moms. These sweet little ones are eager for attention. Sweet dispositions and good structure make these two a part of our herd. The plan for these are to produce very fine soft yarn, that will be sold in our Etsy Store. You can see what we have in our etsy store by visiting our "
Wool For Sale
" page.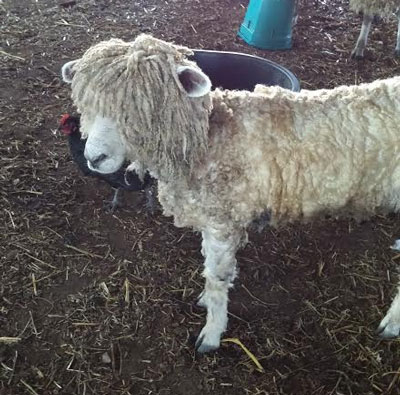 Sandra (Ewe)
(2013) Beautiful Lincoln Ewe with a strong frame. Great personality and easy to handle. Modeling a recent hair cut, we left her curly top to let her cute personality shine through. She is one of our new ewes that we are adding to our Teeswater foundation line.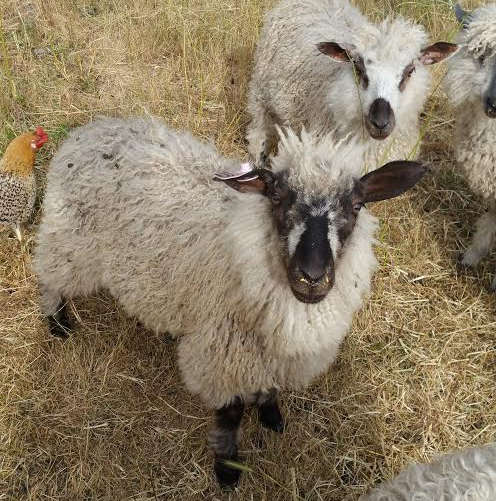 Lonna (Ewe)
(2015) beautiful 96.2% Teeswater ewe lamb that is shy and mellow that loves the attention.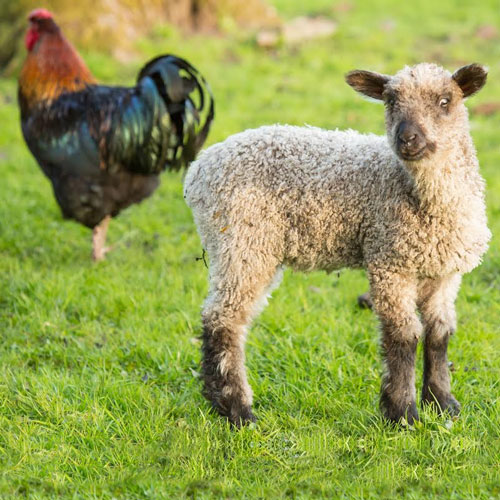 Teeswater (Lamb)
(2015) Teeswater ewe lamb who is over 93% Teeswater. She is pictured with "Peep" the rooster.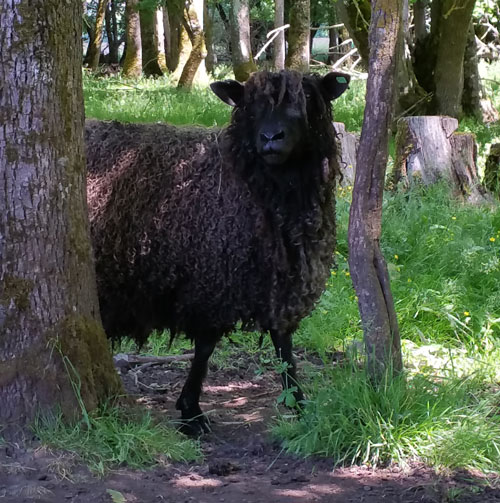 Winnie 1 (Ewe)
(2013) This WensleyDale ewe is often hanging with her best friend Bow Pee (Teeswater). Super sweet and loving.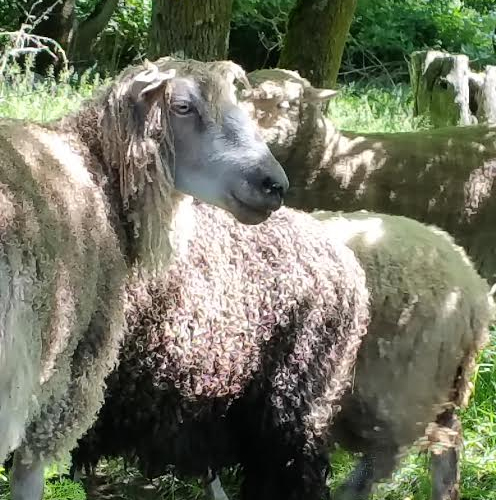 Bow Peep (Ewe)
This lovely Teeswater ewe has produced us two beautiful Rams (Spencer and Vulcan). She is a 93% Teeswater ewe that is an outstanding mother and producer.